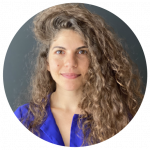 Andri is a Freelance Communications Specialist and Content Creator. She is passionate about igniting communities and engaging people through the power of cleverly-shaped texts, creative visuals and efficient strategies. Starting 2016, she's been a Communications and Social Media expert for various projects in the world of Business, Academia and Youth Work. She thinks that, the world needs dreamers, those individuals who see the world the way it is, envision a better one and working towards that dream. Andri is one of them. (Twitter: VoutouriAndri)
Nicolas is a lawyer, an academic and a lobbyist. He studied Law in Athens. He received postgraduate degrees from University College London and New York University and a PhD from Oxford University. He was also a visiting researcher at Harvard. He teaches Civil Procedure and Banking Law at the University of Nicosia. He believes that degrees are not necessary for a life worth living and at the same time degrees are useless if they are not used in an ethical way for the good of science and society. (Twitter: @NicKyriakides)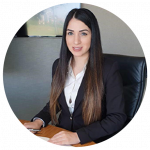 Georgia is a lawyer who has substantial litigation experience and regularly represents banks and other financial institutions before Cyprus courts. Her main areas of expertise are litigation, domestic and international debt collection, loan recoveries, and liquidation proceedings. Her work also includes criminal law cases. Georgia holds a law degree as well as a master's degree in Criminal Law and Human Rights from the University of Cyprus. Since August 2016, she serves as the president of the Executive Committee of Oxygono. Moreover, she has been the secretary of the cultural association of her Municipality since 2013. Finally, Georgia is an advisor to the board of Prisoner Rights Protection Association and a member of the Parallel Parliament initiative, under the Committee on Transparency, Institutions, and Justice. (Twitter: @GeorginaAthanas)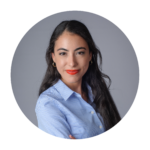 Evie Theocharous
Evie holds a BA in European Studies and French from the University of Reading and an MSc in Political Sciences from University College London (UCL). She is currently involved in a think tank based in Nicosia which promotes programs that connect ideas to policy-making through research. She is active in promoting youth rights and she was recently appointed by the Council of Europe as the youth delegate of Cyprus. Amongst other, she successfully developed the first project aimed at empowering the role of young people in Cyprus during crisis management. Her latest appointment was from UNFICYP as a UN Youth Champion for Environment and Peace. At the age of twenty she completed her internship at the European Parliament in Brussels (General Secretariat) and later an internship at the Ministry of Foreign Affairs of the Republic of Cyprus where she worked directly with the Crisis Management Centre and the General Secretariat. In addition, she collaborated with the confederation "Caritas" in European programs aimed at achieving the integration of migrants.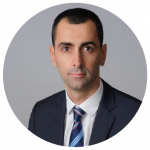 Theodoros has extensive experience in providing services and in Financial Statements' formulation. Above ten years have been working as a Senior Director in Ernst & Young, Cyprus, and at this time has is responsible for providing accounting services' sector to customers in Harneys. His goal is, Cypriot Society to acquire unbiased perspectives and will in issues that beset it. (Twitter: TAssiotis)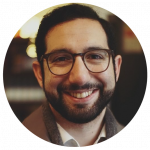 Panagiotis Nicolaides
Panagiotis is an economist expert with expertise in civic economics and the practice of public economic policy. He is born in Nicosia and he studied Economics at the University of Manchester, University of Oxford, and Hertie School of Governance in Berlin. From 2015 until 2018, he represented Greece in Economic Committees of the EU, as an Alternate Member in the Euro Working Group, and as an Alternate Director in the European Stability Mechanism. Also, he has worked in the European Commission, initially, in the Department of Economic Analysis of Taxation and subsequently, on the Task Force for Greece. (Twitter: pnicolaides)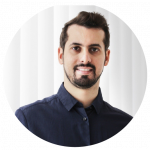 Andreas is a practicing architect based in Larnaca. He holds a degree and postgraduate degree in Architecture and Urban Design from the University of Cambridge and is currently completing his doctoral research at the University of Oxford. He is also a research associate at the Cyprus University of Technology where he teaches design research methods and design thinking. He has worked on programmes for public participation in decision-making, specifically within the urban planning domain. He is an elected board member of the Cyprus Architects Association (Twitter: @andreaspapallas)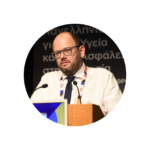 Jason holds a degree in Economic Sciences from the Aristotle University of Thessaloniki, an MBA from the European University Cyprus, and is a Ph.D. candidate on Occupational Safety & Health with a full scholarship from the European University Cyprus and Monash University in Australia. He worked for ten years at the multinational construction Group Joannou and Paraskevaides (Overseas) and later at Alpha Bank Cyprus as a Corporate Relationship manager. He is very active in the field of road safety, with which he was engaged voluntarily since 2015. He served as the Road Safety Advisor to the Minister of Justice and Public Order of Cyprus between 2020-21. He is currently a research associate at the CERIDES Research Centre of European University Cyprus, engaging in the management and co-ordination of Horizon EU projects and road safety studies, seminars in collaboration with local authorities and stakeholders. (Twitter: @tzeison_)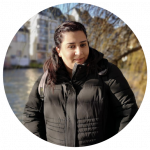 Myrto holds a degree in Cultural Technology and Communication from the University of the Aegean and a master's degree in "Journalism and the Media in Times of Crisis" from Frederick University. Among her research interests are the issues of framing in journalism and "agenda setting" news. In recent years he has been working as a journalist in Cypriot print and electronic media with an interest in social and political issues. He is a member of the Cyprus Writers' Union. (Twitter: @myrtwzouuu)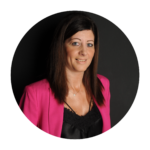 Andri has been working at House of Representatives as a parliamentary partner of the Member of the parliament Chrysis Pantelides- Democratic Party since June 2021. She participates in the following Committees 1) Finance 2) Foreign and European Affairs 3) Energy and Trade 4) Control and Public Expenditure 5) Human Rights She has been a member of the Board of Directors of the Aipfe-Women of Europe since 2018. She was working at the Tassos Papadopoulos Centre for Studies from March 2010 until June 2021.The Centre is specialized in the collection, classification, digitization and safe storage of the archival material of Tassos Papadopoulos – former President of the Republic of Cyprus. She has a thorough knowledge of her subject of specialization – she studied Political Sciences and Public Administration in University of Athens-Faculty of Law, Political Sciences and Economics and she continued her studies in the United Kingdom where she obtained her Master's Degree in European Union Law (LLM European Union Law).She constantly monitors developments in her field of interest which contributes in making her a reliable and effective associate. In her spare time she learning foreign languages (Russian and Turkish)and has been active as a volunteer for charitable organizations such as the Karaiskakeio Foundation, PASYKAF, Red Gross, Europa Donna, embracing participation in events, fundraisings and conferences. (Twitter: @andrie_pro)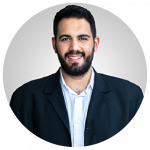 George is an Operations Executive of Nomoplatform. He holds a BSc in Philosophy from the University of Cyprus and a master's degree in Political Science from the same University. His main research interests include institutional advantages, pathogenesis as well as possible ways of enhancing the existing parliamentary work. It is active with the commons, with youth issues while at the same time it deals with European and international issues. (Twitter: @george_isaia)

Aliye Taygun
Aliye is an International Relations Officer in Oxygono. She is a graduate of the University of Strasbourg and holds a bachelor's degree in Applied Modern Languages (Langues étrangères appliquées). Her profound interest in foreign languages played a major role in helping her to master both English and French over the past years. She also takes an active role in bicommunal associations as well as in peace activism and she hopes that her efforts will eventually act as a bridge between two communities to bring them together.