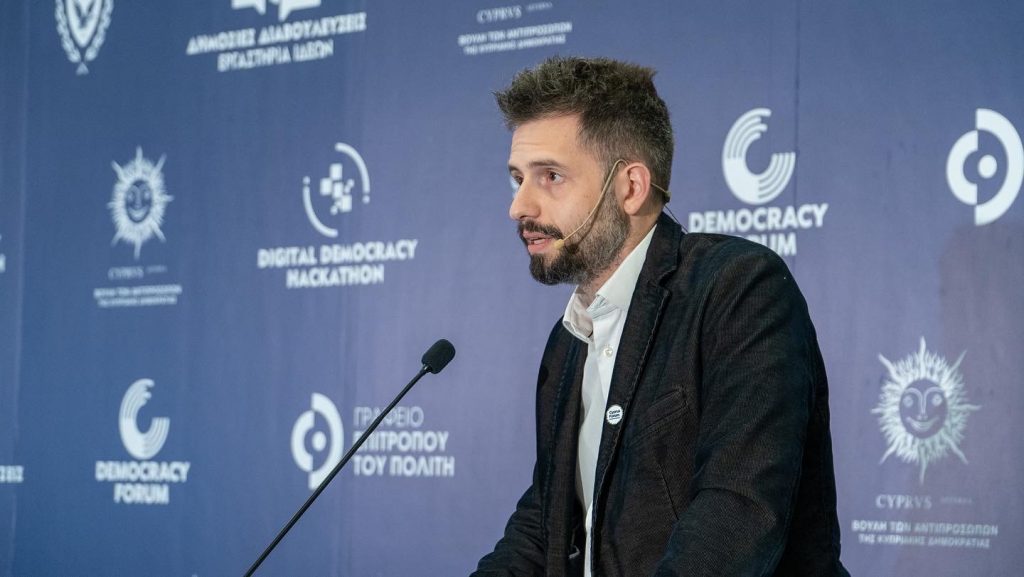 On Friday, April 15, Oxygono co-organized the Ideas Workshops on Public Consultations, which took place under the auspices of the Office for the Citizen's Commissioner Panagiotis Sentonas and within the framework of the Democracy Forum. The event was organized in collaboration with the House of Representatives and the Center for Social Innovation Cyprus.
During the round table discussions, the current situation in Cyprus regarding the way public consultations are conducted were discussed, as well as the reforms that need to be implemented, and the ways in which these reforms can take place. The workshops were attended by MPs, mayors and representatives from various organizations who met the maximum expectations of the day by presenting initiatives, best practices and new approaches in relation to new forms of participation.
Public Consultation is an integral part of democracy and, as an organization, we are pleased to contribute to such a rewarding initiative as a further step towards a more participatory decision-making process.
Check the following Media references: 
Politis 107.6 Radio Interview-Podcast